COCO BUTTER CASHMERE BODY BUTTER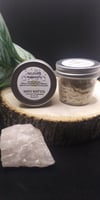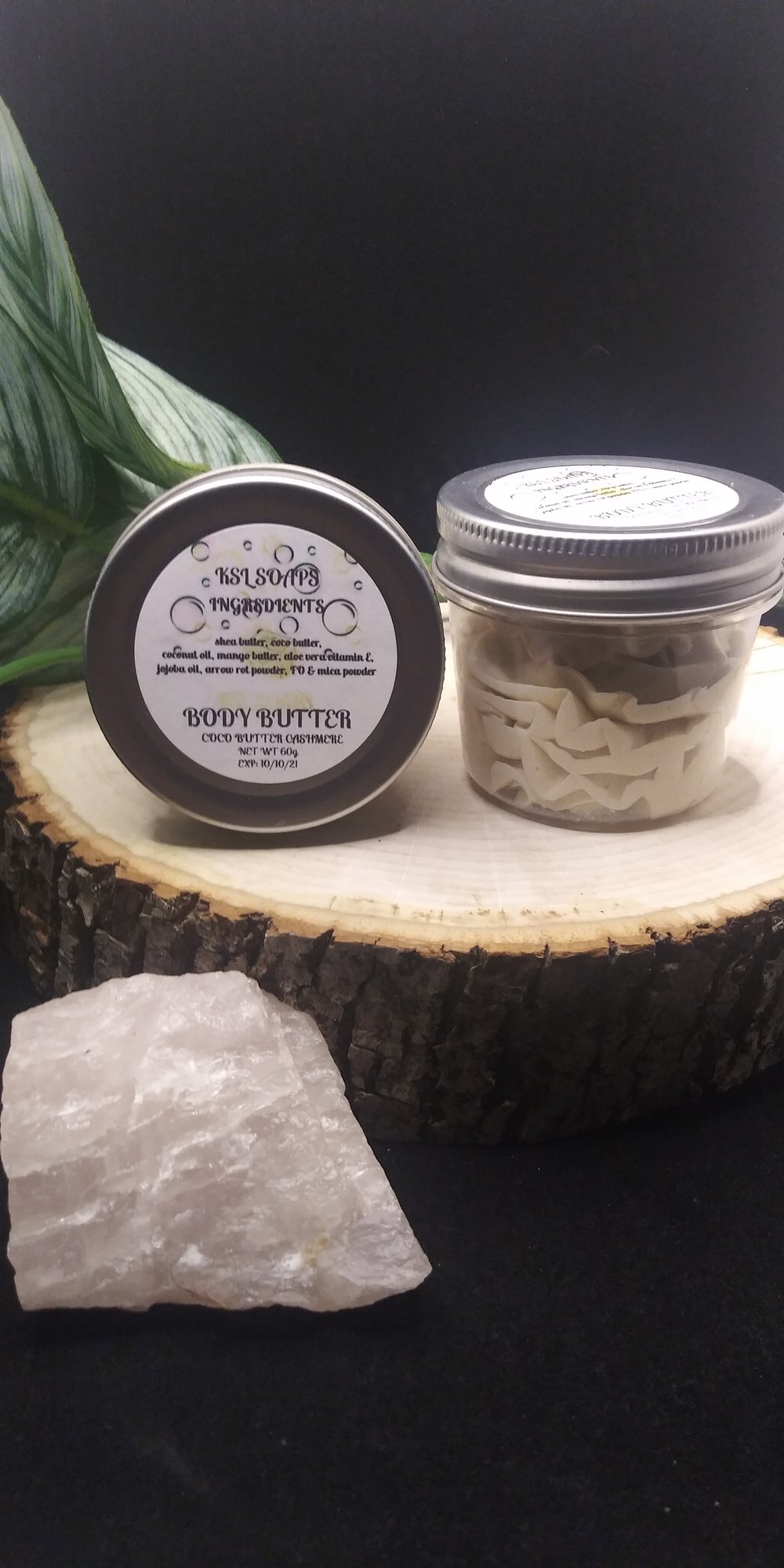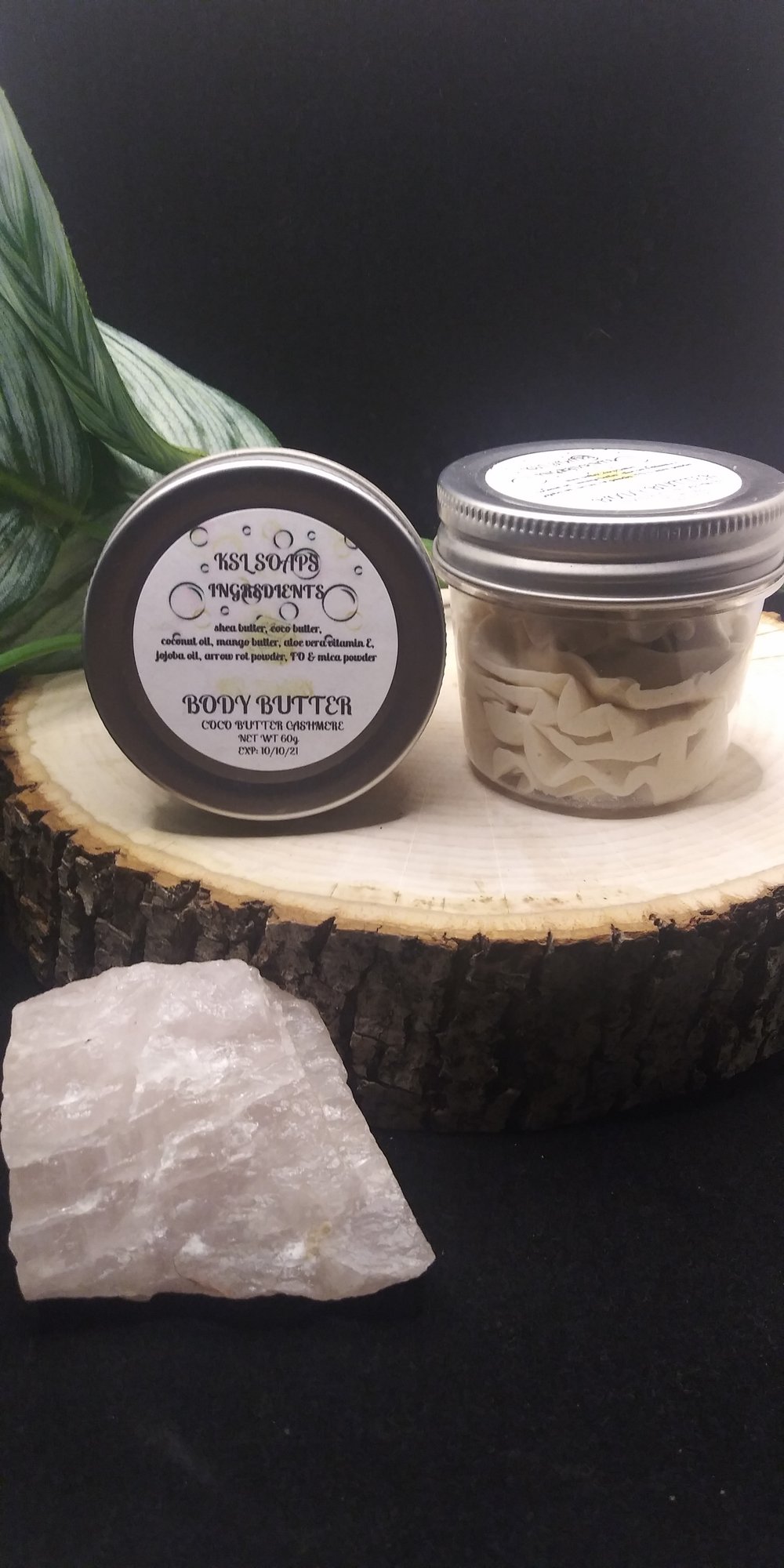 Ingredients : She butter, Coco butter, Coconut oil, Mango butter, Aloe butter, Jojoba oil, Vitamin E, Arrow root powder, FO & Mica Powder
Benefits of ingredients:
SHEA BUTTER -It boosts skin moisture Its anti-inflammatory properties soothe skin problems.
It heals cuts and scrapes It helps fight breakouts Antioxidants may mean anti-aging properties.
COCO BUTTER - The fat in cocoa butter forms a protective barrier over skin to hold in moisture. Cocoa butter is also rich in natural plant compounds called phytochemicals. These substances may improve blood flow to the skin and slow skin aging by protecting against damage from the sun's harmful UV rays
Cocoa butter is also used to try to fade away dark marks on the skin, including those spots that acne breakouts leave behind
COCONUT OIL-moisturizing dry skin, including in people with conditions such as eczema. reducing inflammation, which may result from UVB rays. promoting wound healing. antibacterial, antifungal, and antiviral properties
Net Weight: 60 grams
For storage Use: Keep your butters in a cool & dry, well ventilated area when not in use. Body butter will melt at 76 degrees and to the touch. By creating an ideal environment, butter will last far longer.